While our portfolio of work is diverse in nature, thanks largely to successful word of mouth referrals, we have found ourselves often working in a couple of industry niches; Automotive – due to our significant experience and personal interests and Financial Planning – given the unique compliance process, rules and regulations involved, in addition to a number of local small businesses in the Eastern Panhandle of West Virginia, and surrounding parts of the Washington DC Metro area – where we can better accommodate in person communication and utilize personal and complimentary business connections, near and far.  
With that said, we are by no means limited to any area of business, geographical location or size and nature of project. The flexible approach we take in communication, and research we perform before delivering our tailored proposal will give you the confidence you need in our ability to meet your needs.
Check out a selection of our projects that cover a range of scenarios, platforms and areas of focus. If you can't see something similar to what you're looking for, that doesn't mean we haven't tackled it, so please do not hesitate to reach out with any questions.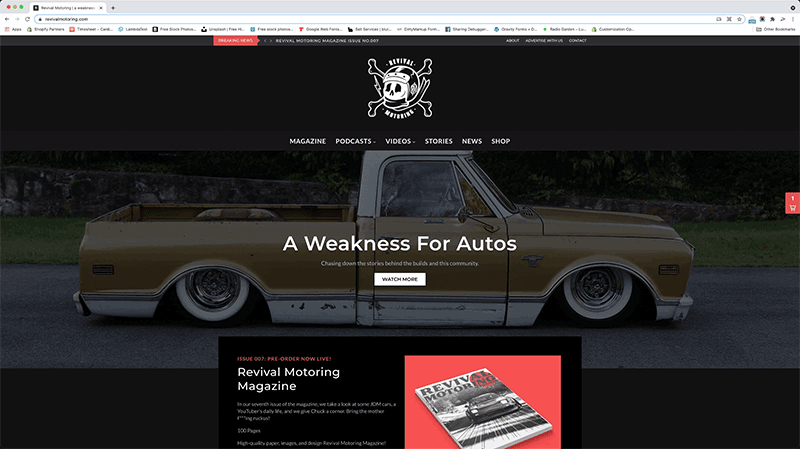 The Revival Motoring brand has a family of podcasts, a print magazine, a Youtube channel and a range of apparel. They had long outgrown their self-build-website platform, finding it restrictive, and holding back their growing brand and big aspiration. That's when they turned to us!
Primarily offering blog/content which is regularly renewed in house, the site features un-intrusive ecommerce capabilities and specialist integrations that allow them to prominently showcase and update the many media outlets the brand uses.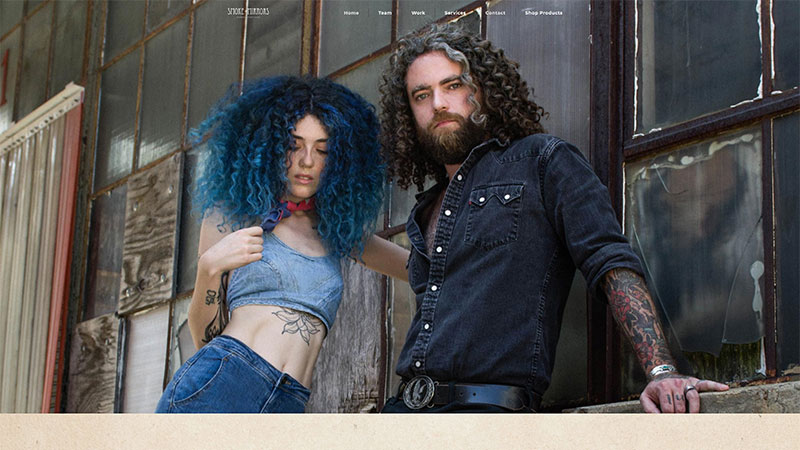 Innovative and modern Baltimore hair salon Smoke + Mirrors needed a portfolio style website to serve as a showcase for their amazing salon space, work produced and staff bios, while displaying clear information the products and services available.
Multiple additional integrations were used in conjunction with existing salon systems that facilitate the purchasing of gift cards and product via affiliated third party sites.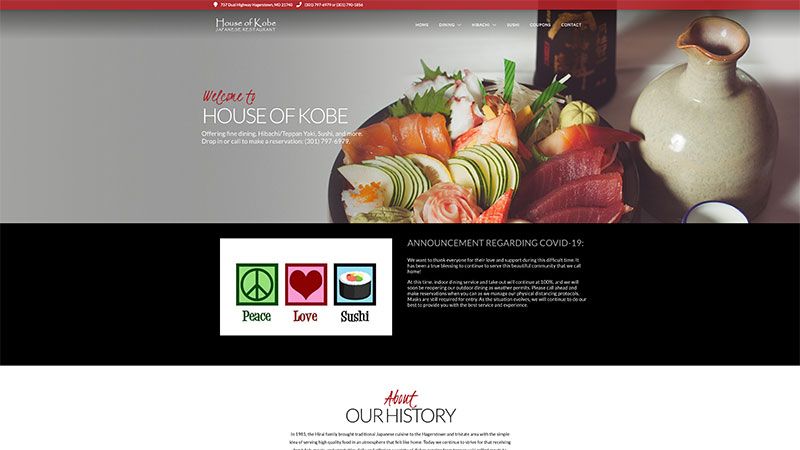 Another project close to our hearts on a number of levels! Anna originally designed the House of Kobe website while working a role that pre-dates Cardinal Creative Agency, including taking all of the photos used. 
Thanks to us staying in closely touch with the restaurant in the time since (read: eating lots of Sushi and Hibachi) we were presented with an opportunity to overhaul the site, primarily its functionality and device responsiveness.
Testament to Anna's original work, she re-used all of the original photography, providing an economical yet hugely impactful upgrade.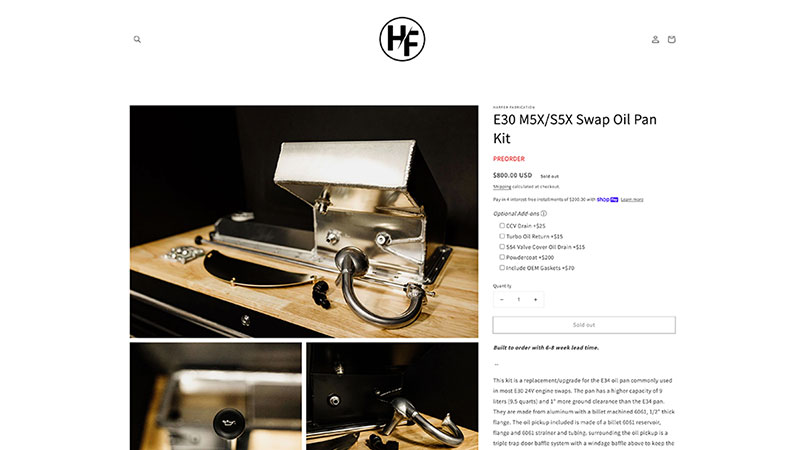 We designed this Shopify eCommerce project with a much shorter turnaround time than we typically undertake, but the client needed to launch his product quickly.
Our familiarity with the platform, our understanding of the automotive industry, and the client's willingness to provide us with all of the information we needed promptly, meant we could move quickly and efficiently. His launch went off without a hitch.
Would you like a free consultation? Get in touch.